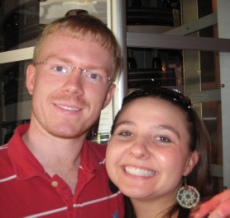 Family
I am married to Kim Anderson. Most of our relatives live in North Carolina and therefore we visit Charlotte routinely.
Activities
I enjoy LAN parties, Cherry Lemon Sundrop, paintball, boating, fishing, shooting, hunting, and most other outdoor activities.
Church
I go to Mount Paran Church of God and volunteer in the Children's Ministry.
Other
I am very conservative.